"As a parent of an Encore student, I have developed an abiding appreciation for theatre. It's gratifying to witness the lifelong relationships my child has developed by being a part of this program."
Alonso Theatre Advocates (ATA)
Support our Theatre Program! Become an ADVOCATE today!
Our mission is to serve as a non-profit volunteer organization providing support and services to promote the continued development and growth of the Alonso High School Theatre program.
Who can join ATA?
Alonso Theatre Advocates is made up of former and current parents, former and current students, siblings, grandparents, teachers, and others throughout the community. All are welcome, no experience is necessary!
Find us on FACEBOOK: https://www.facebook.com/groups/891545454370542/
IF I JOIN, WHAT DO I HAVE TO DO?
Once you pay your membership fee, you can decide how much time and what level of involvement you can provide. ATA meetings will be held regularly and on an as needed basis. The meeting dates, times, and locations will be announced at least a week in advance. We welcome your ideas and participation at meetings. You are also invited to become involved in our fundraising activities, chaperoning, and volunteering. It is not a requirement of membership to participate in any way, although your volunteerism is sure to make a difference.
HOW IS ATA FUNDED?
ATA is funded through membership dues, donations from individuals and businesses, and through fundraising activities.
ANNUAL ATA MEMBERSHIP
Membership dues vary depending on the level in which you wish to join, starting at only $5 (individual) or $10 per family (limit of 4 in immediate household) for the year. Membership dues help with our ability to be a non-profit 501c3 organization. We have kept membership fees at a minimum. Your annual dues help our organization exist and allows us to provide incredible experiences for the students involved in the theatre department at Alonso High School. Working together, we can make this a fun and memorable experience for our students!
GOALS AND RESPONSIBILITIES OF ATA
Members of the Alonso Theatre Advocates HELP the theatre department at Alonso High School achieve its goals through fundraising and volunteerism. All creative and financial decisions are the responsibility of the artistic director(s). Members of ATA have no control over creative content or direction of the theatre program. Membership in ATA is one of service to the theatre program through volunteerism and fundraising.
Introducing the 2020-2021 Encore Class...
Leadership 2020-2021
Executive Board

President: Sophia Aweshah
Vice President: Gabriela Izaguirre
Company Manager: Tanash Arthur
Fundraising Manager: Nicole Borges
Points Manager: Samantha Kaufman
Board of Directors
Technical Manager: Trey Hodges
Social Media Manager: Isabella Adwell
Historian: Maria Lara
Event Manager: Alyssa Kobel
Publicity Manager: Sara Rodriguez
House Manager: Stephen Walker
Hospitality Manager: Natalie Wynne
Mrs. Lisa Vorreiter
Mrs. V has been teaching in Hillsborough County for 34 years. Many of her former students have gone on to professional careers as actors, technicians and designers and can be found working across the world on cruise ships, in theme parks, in film and television, in regional theatres and on Broadway.
Mrs. Jaime Giangrande-Holcom
Mrs. GH is a Brooklyn native and a graduate of USF's School of Theatre and Dance. She has been teaching, performing, directing, stage managing in the Bay area since 2004. She has also worked in theatres throughout NY and Orlando as an educator and performer.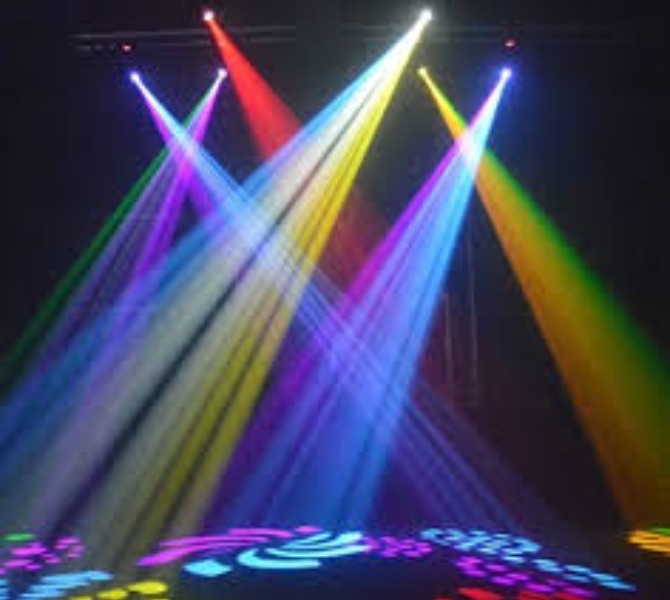 BIG NEWS
Our theatre has recently been updated with a state of the art LED lighting system! In addition to completely being LED, we also have a brand new ION board! Our sound equipment has also been completely updated. We can't wait to bring you more shows next year!
Our TECH students are going to have the opportunity to learn on state of the art equipment! Big thanks for our administration for making arts a priority in our community!
American High School Theatre Festival in Edinburgh Fringe Festival in Scotland
UPDATE: Due to COVID-19, the Edinburgh Fringe has been canceled for this summer. However, our invitation has been extended to next summer. We will hopefully have this wonderful opportunity Summer 2021!
The Alonso HS Theatre Program has been invited to perform in the 2020 Edinburgh Fringe Festival in Scotland as part of the American High School Theatre Festival. The program was nominated for consideration and invited to apply. After a very lengthy application process, we received the great news that Alonso was accepted for this once-in-a-lifetime opportunity. There are only 48 schools in North America who have been accepted for this honor. Alonso HS is the first Hillsborough County School to ever receive this invitation and honor.
LETTER TO PARTICIPANTS IN 2020 FRINGE.
Recap of last night's meeting regarding the AHSTF in Edinburgh.
Edinburgh Fringe Festival Trip is cancelled.
I hope all of you know the deep sadness I feel for not only our program, but for each and every one of us missing out on this opportunity.
Unfortunately, this is out of our hands. Our district is not approving any travel (even across town… definitely not across the ocean.) In addition to the district not approving student travel, there is no guarantee that the US will be allowed to travel to Europe any time soon OR that the Fringe will happen next summer.
I feel for the class of 2020 and the class of 2021 who will not be able to experience this amazing opportunity. I know that all of us worked very hard last year to make this happen, but the reality is that we cannot control what we cannot control.
There is good news. The company has committed to refund all monies paid into the trip. Any of you who have personally paid into WorldStrides will get a refund for what you've paid out of pocket. I will be in touch with details about how that will happen.
More good news, the AHSTF has extended Alonso's invitation to attend in the future. I know that this does little to comfort the ones who won't get to experience it, but it is good news for the program in the future.
Any fundraised money will stay with the program. If you already graduated, I know you and your families worked hard to raise money for this event. Unfortunately, we are not allowed to hand you money. It is technically fund raised money. Please know that this money will go to good use for the program and/or maybe a student in the future who needs some assistance.
If you are a current student, the fund raised money can be used for theatre related expenses (registration fees, encore expenses, future travel, etc.) If you do not know how much money is in your fundraising account, you can always ask me. It's easiest to ask me via message and not in person as it will be hard for me to stop what we are doing in class to look up the information. Send me an email or CANVAS message please. Keep in mind if you are class of 2022 and beyond, the trip is still a possibility for you so it's probably in your best interest to keep raising money for your individual accounts.
In addition, if you are a current senior, it's also good for the program for you to continue to participate in fund raising activities. Last year, we had many people working the REN FEST who were not going to Scotland. It's good for the program.
If you have any questions, please feel free to contact me.
Broadway Star of the Future Nominations
Troupe 6299 at District Individual Events
Troupe 6299 attended the District 9 Individual Events Festival at Gaither High School on October 5, 2019. Bringing home a record breaking 37 SUPERIOR RATINGS, the troupe received more superiors than any other troupe in Hillsborough County. In addition to the superior ratings, the troupe was also awarded:
8 TOP HONORS
3 PERFORMANCE SHOWCASES